Pizza Dude at Prindle for Three Sundays This Semester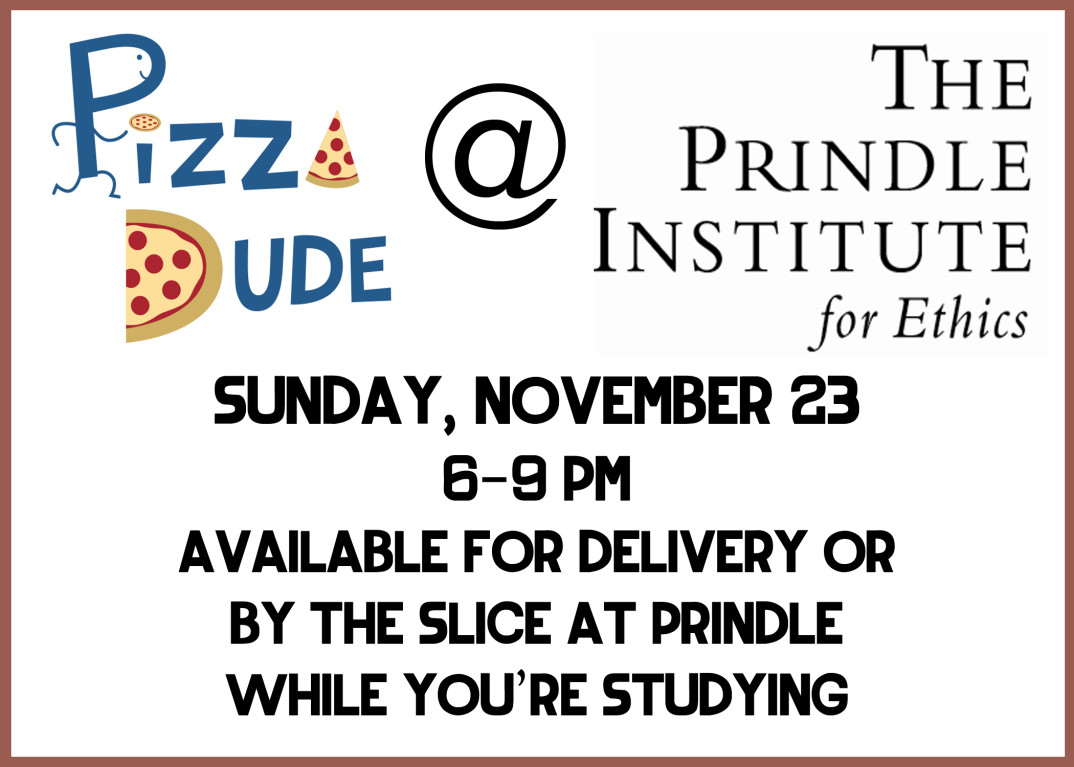 The Prindle Institute is excited to announce that Pizza Dude (a DePauw student run food start-up) will be operating out of the Prindle Institute kitchen for three Sundays this semester. You can order pizza for delivery from the comfort of your home or living unit. But what's exciting for us is that if you're studying at Prindle, you'll be able to buy pizza by the slice. They'll be delivering and serving from 6-9PM on the following days.
November 9
November 23
December 7
Sundays are our busiest study days at Prindle, and we'd like to encourage that tradition. We thought the best way to do that would be to make sure that students had a good food option available. After our staff tried Pizza Dude, we thought it would be great if they could serve this out at the Institute. It turns out it's good for Pizza Dude because they can expand to delivering pizza on Sundays.
So here we are. We're going to try this out for three Sundays and see how it works. If you're a student and you haven't been studying at Prindle because of the lack of food options, come on out. Even if you don't come out to Prindle, Pizza Dude will deliver to you.
Here's a copy of their menu. Their phone number is in the image below.
Enjoy!